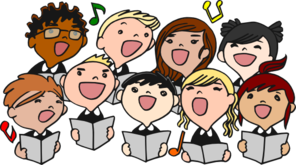 Fourth graders will sing four songs tonight at our annual Winter Program:
Simple Gifts, Home Again, When the Snow Begins to Fall, and Cowboy's Christmas. Second year band and fifth grade will also perform. Please come out and support our students and enjoy the show. Refreshments will be available as part of our Fort Tejon trip fund raising.
Today's homework:
1. Math Mr. Spaulding: p. 289-290
Mrs Thompson: no homework
Ms. Nuzum:p. 259-260.
2. Come with your family to the Winter Program
3. Read for half an hour.
4. Get parent initials.